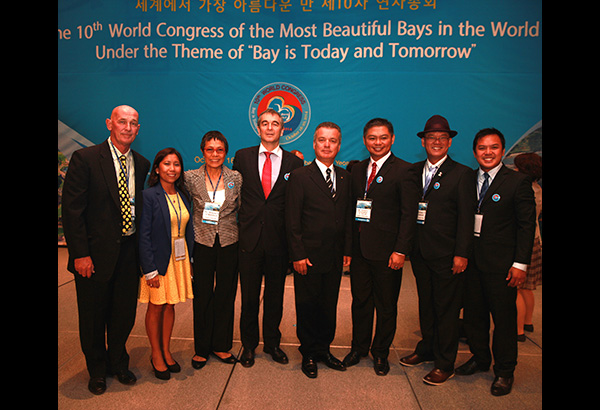 –
MANILA, Philippines – The Puerto Galera Most Beautiful Bay Inc. (PGMBBI) recently participated in the 10th World Congress of the Most Beautiful Bays in the World held in Yeosu, South Korea, dubbed as the Center of International Marine Tourism which also hosted the Expo 2014 Yeosu Korea.
Puerto Galera Bay will host the 11th World Congress of the Most Beautiful Bays in November 2015, which aims to attract delegates from 30 bays from 20 different countries to come to Manila and Puerto Galera.
In his presentation at the congress, Hubert d'Aboville emphasized that next year will be "Visit the Philippines Year 2015," a worldwide campaign  which begins with the visit of Pope Francis in January, followed by the various APEC meetings and culminating in the APEC Leaders' Summit in November, a week before the 11th World Congress.
 D'Aboville urged his fellow member-bays to attend the 11th World Congress in the Philippines. He also announced that the Department of Tourism would host all the foreign journalists during their coverage of the 11th World Congress.
The DOT and the governor of Oriental Mindoro together with the mayor of Puerto Galera will be the principal hosts of the event.
Source: http://www.philstar.com/travel-and-tourism/2014/10/31/1386196/p.-galera-host-2015-beautiful-bays-congress